Carp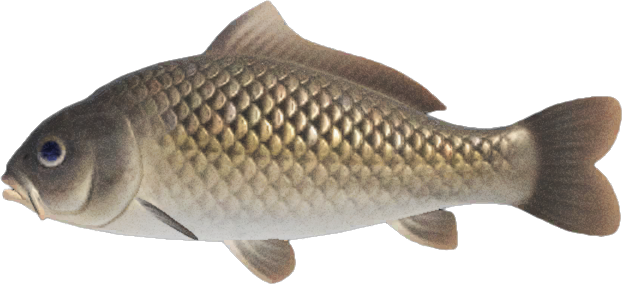 Oh, the carp... have you ever seen their teeth? For your sake, I hope you have not! Carp have teeth in their throat strong enough to crunch on hard things like shells and fingers! A good rule of thumb when dealing with other species is to keep your fingers out of their mouths. Although, having neither thumbs nor fingers, I am quite safe from this little fellow!
Shopping information for Carp
Orderable from Catalog: No
Sell Price:
300
Bells
Drop-Off Box Sell Price:
240
Bells
Do you have this item?
Make Sell Offer
Join the Club, Become a Member
Becoming a Member will always be 100% free and you instantly unlock:
Your own Profile Page
Trading Post, List Trades and Offers on Items and Villagers
Furniture, Item, & Clothing Sets / Series, Themes, and Styles
Creating and adding Items & Villagers to your own Shareable Lists
Many new features coming soon!
Sign In